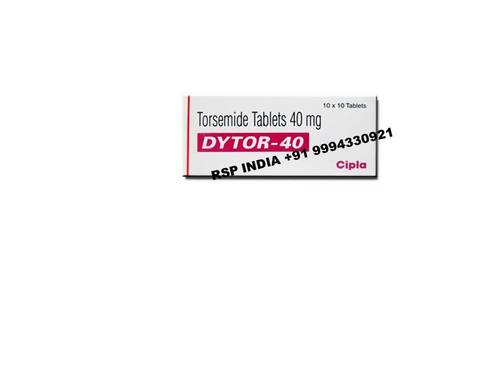 Dytor 40 mg
Product Code : 2727
Product Description
Dytor 40 mg Tablet

Dytor 40mg Tablet is used in the treatment of oedema and high blood pressure. It treats oedema (fluid overload) associated with heart, liver, kidney or lung disease.

Dytor 40mg Tablet is a diuretic. It removes extra water and certain electrolytes from the body by increasing the amount of urine produced. In doing so, it causes potassium loss.

Dytor can increase your blood sugar levels. This can worsen your diabetes control and affect your blood and urine sugar tests. Inform your doctor if you are a diabetic before taking Dytor.

Thus, the drug helps in the relief of related symptoms which may include swelling of the abdomen or hand and legs and problems with breathing.

It also effectively treats hypertension, that is, high blood pressure. It is known to be a water pill, encouraging the body to create more urine so as to flush out the extra liquid and salts.

It increases the blood uric acid levels by increasing its absorption from the kidneys which can cause a gout attack.



Contact Us
NO - 5 1st Floor South Extension, Vayalur Road, Ramalinganagar South, Trichy, Opp to KVB Bank,, Tiruchirappalli, Tamil Nadu, 620017, India
Phone :+918061882694