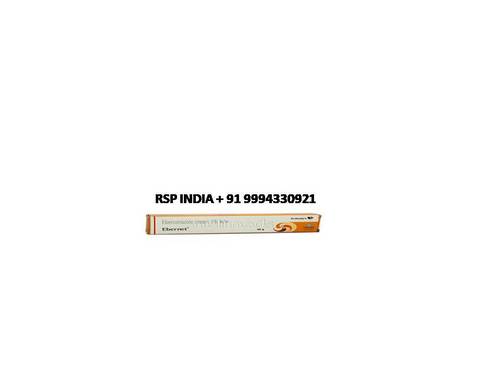 Product Description
Ebernet Cream 30 mg

Uses Of EBERNET CREAM 30GM
Uses Of Salt: Eberconazole
Eberconazole is an anti-fungal drug, used for treatment of:
Candidiasis (candida infection)
Dermatophytosis (fungal infection of skin, hair nails)
Pityriasis (a skin disease with flaky scales)
It is mostly used in topical treatment.
Ebernet is used in the treatment of pityriasis (temporary skin rash due to fungal skin infection), candidiasis (yeast infection) and dermatophytoses (fungal infections of the skin).

EBERNET 30 Cream is used for the treatment of fungal skin infections.

Ebernet Cream contains Eberconazole Topical as an active ingredient.

EBERNET 30 mg CREAM is useful to treat dermatophytosis, candidiasis, and pityriasis, which are skin infections.

It is a broad-spectrum imidazole derivative, that is considered a safe alternative to the treatment of dermatophytoses.

It has fungicidal properties that inhibit fungal growth by modifying their cell membranes.
Contact Us
NO - 5 1st Floor South Extension, Vayalur Road, Ramalinganagar South, Trichy, Opp to KVB Bank,, Tiruchirappalli, Tamil Nadu, 620017, India
Phone :+918061882694